Location

The XIXth century cellar was built with stones and pebbles in the midst of the vineyards in a hamlet called Cambous which is located on the western part of the rural district of St André de Sangonis, 30 kms north-west of Montpellier.

The estate consists of 25 ha of classified plots (20 ha of vineyards and 5 ha resting) plus 10 ha of woods spreading over the slopes of the terraces leading to the Larzac plateau (Terrasses du Larzac).

The location is very popular with tourists since on the Eastern side it is circumscribed by the river Lergue flowing out of Lake Salagou, and on the Western side it opens onto the middle Valley of the river Hérault and its prestigious abbeys and natural caves.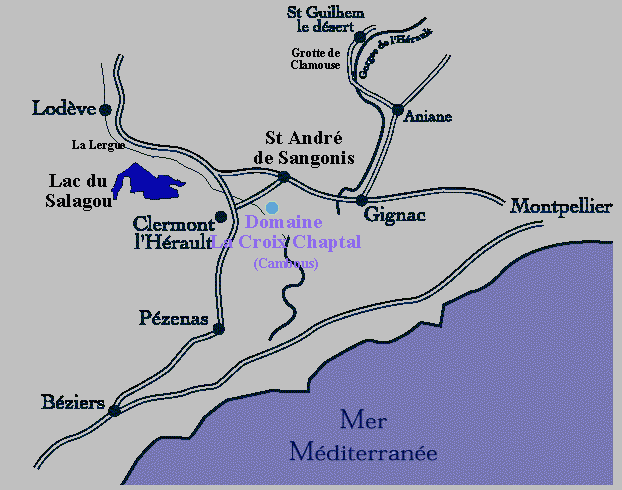 Location and contact:
EARL PACAUD CHAPTAL
Hameau de Cambous
34725 Saint-André-de-Sangonis
France
Tél / Fax : (0033) Ø4.67.16.09.36
E-mail
Web : www.lacroixchaptal.com